JV Group, Inc. services the real estate industry with its expertise through transactional and financing opportunities.
Hotel Transactions – JV Group, Inc represents sellers and select buyers in the sale of hotels throughout the United States. As the exclusive listing agent for Hotels Magazine, JV Group is uniquely situated to provide exposure and substantial reach in off-market and listed properties. 
Investment Property – JV Group serves as the general manager for residential and multi-family homes in Southern California, Arizona, Florida and Tennessee. It helps clients identify investment opportunities with healthy CAP rates. Typically, these opportunities are created from properties that have potential based on aspects ranging from under market rents to homes and units that are in need of repair. JV Group also assists with stabilizing properties and offers rehab when needed for clients. The company's A-Z service allows for a seamless experience for its clients. The experienced team at JV Group can help you through the process of buying or selling your property.
Commercial Financing – This department is driven by founder Ali Jahangiri. He uses his expertise with EB-5 lending (from his leading role at Eb5investors.com), with Opportunity Zones (from his involvement at Opportunityzone.com) and his strategic influence in hospitality (from his leadership of HotelsMag.com) to create opportunities for financing. Depending on the need, Jahangiri tends to focus on senior lending as well as a multitude of transactions involving hotels and commercial real estate.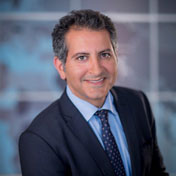 Ali Jahangiri began his career practicing corporate law. After getting his real estate license, Jahangiri pursued alternative financing. He currently focuses his professional efforts in industries promoting economic development, including connecting projects with needed capital and developers to various service providers to close successful deals. Jahangiri serves as the founder of Eb5investors.com and Opportunityzone.com; and CEO of Hotelsmag.com which is the oldest and largest publishing house in the hotel space. He is a licensed real estate broker in California and currently helps an exclusive group of clients that work in the various industries.
CA DRE: 01495754
Kevin Muldoon – General Cousel
Kevin Muldoon is the former Mayor of Newport Beach, California. 
 Kevin graduated from Chapman University School of Law and Loyola Marymount University, where he was awarded the Dr. Singleton Award for Excellence in Economics. 
Kevin worked in The White House's Office of Strategic Initiatives before he was admitted to the State Bar of California to practice law as a Deputy District Attorney in the Orange County District Attorney's office. In private practice, he has served as an executive and general counsel for numerous technology companies. Kevin sits on the Board of the Armed Services YMCA at Camp Pendleton and is an Advisory Board member to Crime Survivors, an advocacy and assistance organization for victims of violent crimes.
Rebecca Esparza- Property Manager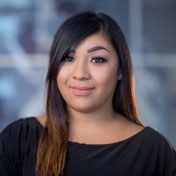 Rebecca Esparza works as a Manager of JV Group. She started her career with business banking at Wells Fargo. During her time at Wells, she met Ali Jahangiri and started working as an associate at EB5 Investors and OpportunityZone.com. She now focuses on property management and property acquisition for JV Group, Inc. Esparza manages tenant and vendor relationships, and the expansion of the JV Group management and rehab team.